Models in traditional crepe-paper crowns and wreaths. Original makeup and jewellery – a colourful collage of ethno styles.
Beata Bojda drew inspiration for the series of portraits in ETHNO project from so-called "spiders" , i.e. traditional 'chandeliers' made of paper flowers.
The art of making crepe-paper decorations developed in Poland at the turn of the 20th century, mainly in the villages of the region of Podkarpacie, Małopolska and Opoczno. The artist chose one of the open-air museums there to create some of the floral crowns and a wedding wreath. Paper flowers were traditionally used for decorating frames of sacred paintings, family shrines and women's headdresses donned for church festivals or marriages.

All of Beata Bojda's paper wreaths and crowns, which embellish the heads of the models, were hand-made according to traditional methods. Accompanied with remarkable make-up, fabrics and costumes designed by the artist, as well as by ethnic jewellery from around the world, the collection forms a colourful kaleidoscope of ethnic diversity.

The photographers collaborating with the artist include: Rita Lorenc, Ula Kóska, Ewa Żylińska, Adam Słowikowski, Ivon Wolak and Ewelina Słowińska.

Also on display, in addition to 27 photographs, are wreaths and a remarkable installation made of paper flowers.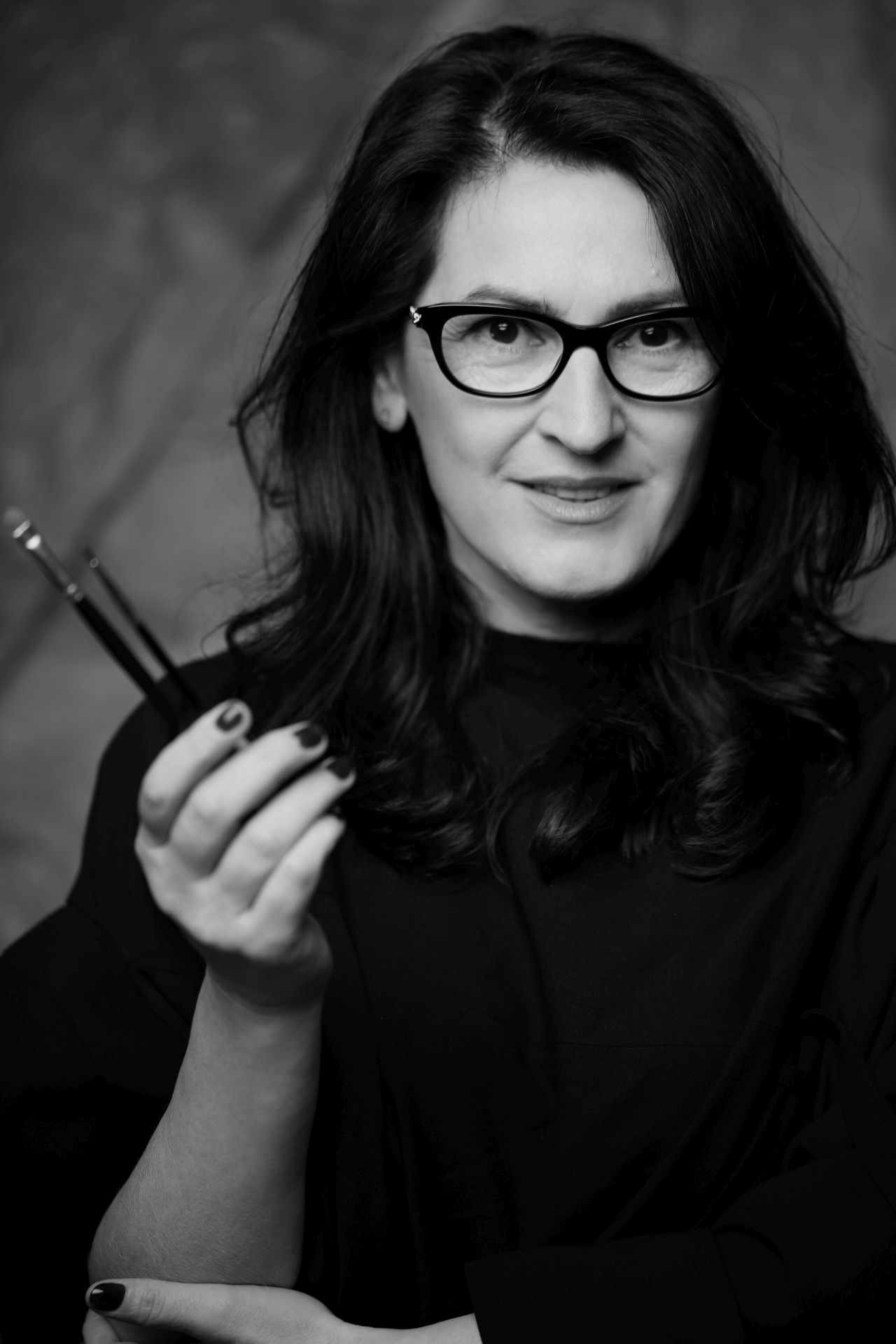 Beata Bojda – a stylist, makeup artist, fashion designer. Degree in design from the Academy of Art and Design in Łódź.

Her works have been published in numerous fashion magazines, such as  Make Up Trendy, which featured one of the ETHNO project photographs on its cover in September 2015, and LNE which awarded her the title of the Beauty Industry Icon in 2016. She also won the title of the Artist of the Year in the field of makeup in 2016 and 2018.

Beata Bojda has worked as a makeup artist and costume designer in numerous  film productions, including:  Kochaj i tańcz (Love and Dance), Tancerze (The Dancers) and the latest Agape starring Andrzej Chyra and Anna Cieślik.
The ETHNO project brought the artist great popularity. It was mentioned in the press, including Newsweek and Viva, shown in art galleries: The Brick Lane Gallery in London, Trzecie Oko in Kraków, and presented as a part of Cool Concept project in Paris.
Six works, selected from 21, from Beata Bojda's ETHNO project were on display in the mountain scenery of Silesian Beskids on an exhibition accompanying the 4th Visual Arts Festival 2018 in Bielsko-Biała, which was organised by Galeria Bielska BWA (Art on the mountain trails, Beata Bojda, ETHNO, Gospoda Dębowiec, July - August 2018).

Vernissage: Friday, 28 June, 2019, 6 p.m.