Surreal worlds inhabited by very familiar creatures of planet Earth.
The new exhibition features the latest paintings by Błażej Sobański – a local artist best-known for his ink drawings on gold-leaf enriched paper. Both the mood and composition of the works reflect those he used in his early collages.
My works look like prints, but in fact, they are ink paintings on watercolour paper covered with gold leaf and acrylic paint. It took me many years before I finally developed this technique.
(Błażej Sobański in the catalogue of the 4th Festival of Visual Arts 2018, edited by Agata Smalcerz)

The works transfer the viewer to surreal worlds that are filled with very familiar creatures of planet Earth.

Błażej Sobański:
I have long been fascinated by the multitude of realities that revolve around us. Realities we imagine to exist, come into contact with, or create ourselves. How some of them collide, and others seem to remain far apart. And yet, I am overwhelmed by the dawning realization of the existence of so many different lives that are only seemingly alien and independent of one another.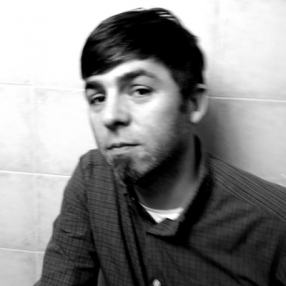 Błażej Sobański was born in 1973 in Bielsko-Biała.
He studied under Professor Ernest Zawada at the College of Applied Arts in Bielsko-Biała.
From 1992 to 2001, he ran workshops on graffiti art at the Gaia Club Ecological and Cultural Association. He also participated in happenings, performances and other artistic activities of the Gaia Club. He is a co-founder of a graffiti group called 3fala.art.pl.
He has exhibited his work in Galeria "Le Madame" in Warsaw, Galeria "Klatka" at the Faculty of Arts in Cieszyn of the University of Silesia in Katowice, Galeria "Podwale 26a" in Wrocław Press Centre, and other renowned venues.
He participated in the 4th Visual Arts Festival at Galeria Bielska BWA in Bielsko-Biała.

The exhibition, which runs from 26 May to 29 July 2020, is a part of the Eco Work Festival 2020, organized by the Gaia Club.