Video mapping in the gallery. The artists expose a symbiosis between the real and virtual worlds. Thanks to digital images, viewers will be presented with an alternative vision of the world, as they find themselves surrounded by an augmented reality.
The exhibition "Integrated Circuit" shows the complexity and possibilities of the artistic form of video mapping.
Justyna Weronika Łabądź, curator:
The invited artists present their "integrated circuits", i.e. installations linking the material world with its virtual counterpart. This is the video mapping they use for their animation and projections. This relatively new technology of spatially augmented reality consists in mapping material objects on a 1: 1 scale (set design, object, architecture, human figure) with its characteristic features and three-dimensional elements. Then, the artists design two- and three-dimensional animations with accompanying sounds and music, which together with the digital image undergo metamorphoses of their original, physical matrices. As a result, viewers can watch material objects with animations displayed on them during the projection. Thanks to video mapping, they become a kind of screen, they are shown in an alternative form and vision - animations illusively influence their transformations, shift their internal structures, set static objects in motion, add new narration and new meanings to the interpreted forms. The artists invited to the exhibition have been experimenting with video mapping in their work for many years, creating not only artistic installations, but also large-format video mapping of architecture or stage mapping, which is a kind of digital theatre set design.
The works presented at the exhibition show the symbiosis of the real and virtual worlds - augmented reality satisfying the needs of material, tactile experiences of the objects viewed with the immersion and attractiveness of virtually created digital images presenting an alternative vision of the world. Some of the presented works will be interactive.
The artists participating in the exhibitions are: Dawid Kozłowski, Jakub Hader, Artur Lis, Marcin Żwaka, Ryszard Paurowski also known asRichie M aka PublicSurfer, Łukasz Skwara, Tomasz Strojecki.

Curator: Justyna Weronika Łabądź
In cooperation with: Marcin Żwaka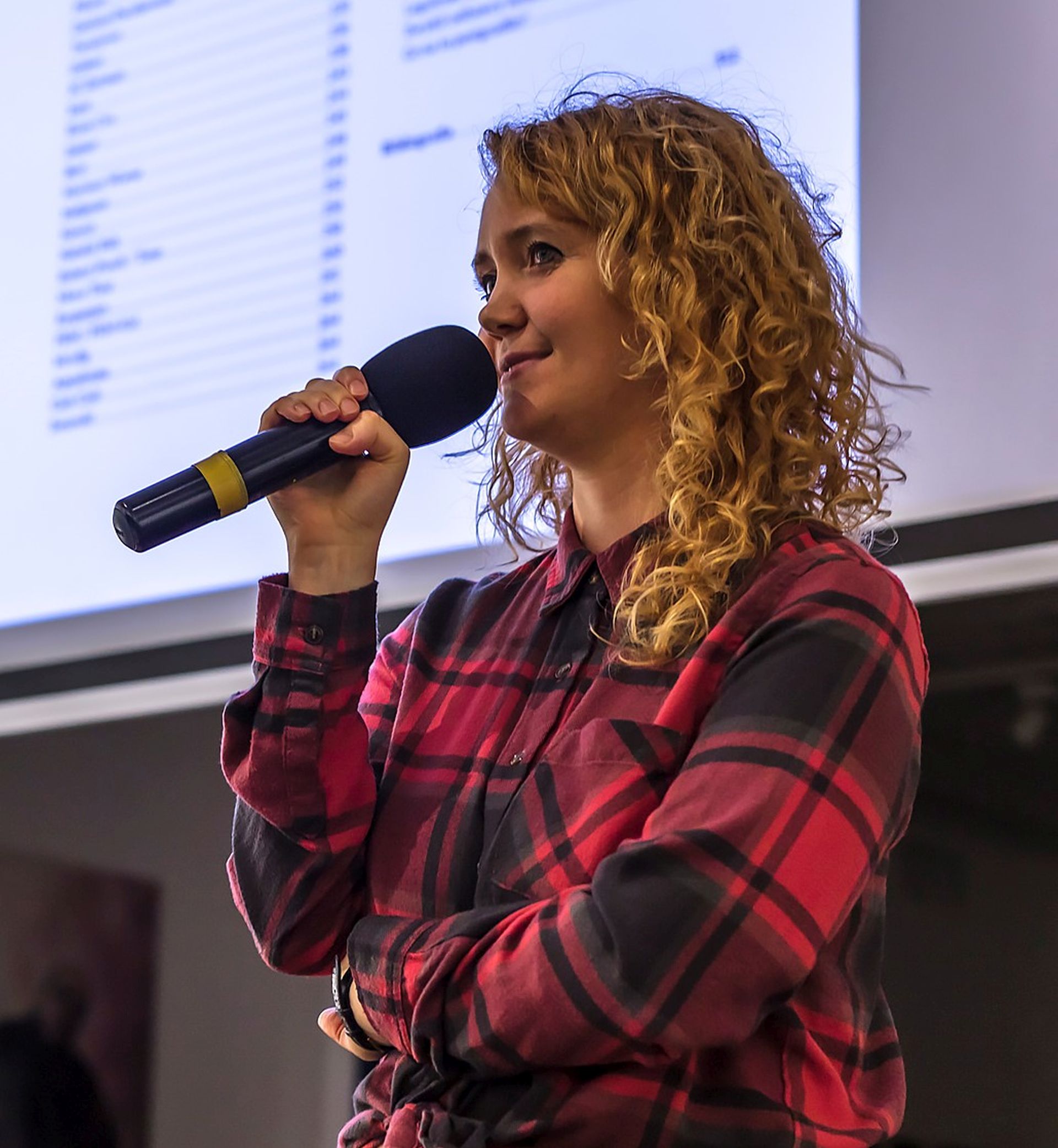 Justyna Weronika Łabądź – art historian, Polish philologist, author of books on art, curator of exhibitions and street art projects, including the "oBBraz miasta" focusing on the murals in Bielsko-Biała.
She is a PhD student at the Institute of Cultural Sciences at the University of Silesia in Katowice.
She is writing a doctoral dissertation entitled "Video Mapping - a New Form of Audiovisual Practices".







"Integrated Circuit", video mapping
Galeria Bielska BWA, upstairs room, downstairs room
31 May – 7 June, 2021 
Opening: Monday, 31 May, 6 pm

View the exhibition "Mapping: illuminati" in Galerii Bielskiej BWA in 2016  >>