Janusz Tylman swaps his trademark video camera for a photo camera. The exhibition features subjective photographic records of the artist's stay in Beijing.
"Subjective Notes From Beijing" is the name given by Professor Janusz Tylman for a series of his photographs of the capital of China. The photographs which have been printed on fabric will be presented at Cafe Club Aquarium in Galeria Bielska BWA. The artist, who is a film operator by training, and who has always been interested in educational documentaries, will be sharing his "photonotes" on selected aspects of the life of the city of Beijing with a population of more than twenty million. The photographs feature local children engaged in drawing, street scenes, Chinese customs which might appear exotic to a European, local trivia, elements of the rich architectural and cultural heritage, and some of the urban fauna and flora.
Both the individual photographs and the method of combining them into small series testify to the keen eye of the cinematographer and documentary filmmaker, to his exceptional ability to capture precious moments in the daily lives and festive occasions of individuals and communities, and to his natural talent for conveying the spirit of public and private places which define the character of a metropolis.

The photonotes from Beijing form a subjective record of Janusz Tylman's visit to the Chinese capital which he has made with a group of students.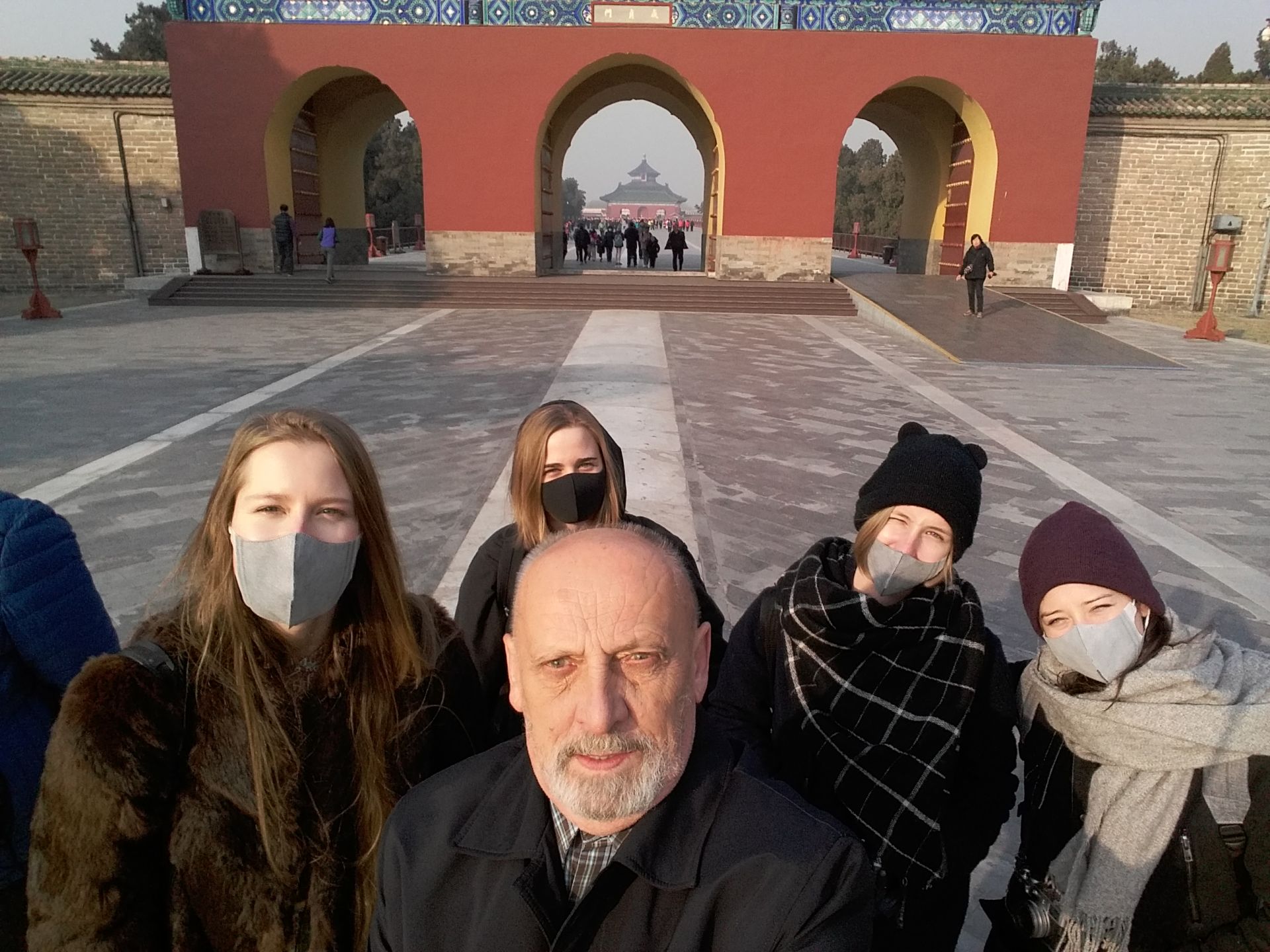 Professor Janusz Maria Tylman is a graduate of the Cinematography and Television Production Department of the Leon Shiller State University of Film, Television and Theatre, working as a lecturer in his alma mater since 1971. He has produced several dozen educational and animated short documentaries. He has initiated and devised the curriculum for the Photography Specialization at the Film School. He is the long-term head of the Department of Photography. He has organized numerous photographic and multimedia exhibitions (in Warsaw, Łódź, Bydgoszcz, Wrocław, Kielce, Gdynia, Świdnica, Lviv, Vienna, Berlin, Düsseldorf, Dresden, etc.) promoting the work of young adepts of the photographic art.
Most recently, Janusz Tylman has presented a solo photographic exhibition "Under Feet" at Galeria FF in Łódź and at Galeria Pauza in Kraków. His works are "photographic records" of cast iron plates which reveal the secret lives of underground spaces in the cities of Europe, South America and Asia. The plates are a unique examples of "street art". They form exceptional records of the history of a place and time, and today they also act as advertisements, they are a "creative product" of visual artists. Other exhibitions presented by the artist include "Notes From Bogota" and "2640 m above sea," both of them staged with Marek Poźniak, who expressed his reflections with the use of a pinhole camera (Galeria Re:Medium in Łódź; Galeria Pauza in Kraków).

Galeria Bielska BWA – Café Club Aquarium
Janusz Tylman – "Notes From Beijing" 
3 September – 3 October, 2021
The opening is on Friday, 3 September, 2021, at 5 pm.