Abstract, metaphysical compositions by an artist and visionary from the Upper Silesia.
A selection of paintings by Józef Sowada (1956–1997), a painter from the small Polish town of Gorzyce near Wodzisław Śląski. His unique style was characterised by the use of dark purples, graphites and pomegranates.


Petr Ligocký, curator of the exhibition:
Both abstract and symbolic, the work of Sowada combined elements of classical painting and modern trends of post-war abstract art, such as Tachism and Informel. The artist constantly experimented with the form, e.g. by complementing his paintings with pieces of fabric, glossy foil, twigs or stones. This gave the work an extra dimension and appearance that altered with a change of perspective. On the other hand, Sowada's strong emphasis on the realism of the presented theme is widely regarded as classical. His technique was executed with mathematical precision (the artist often used compasses and rulers, and even calculated the sizes of individual symbols). Sowada was fascinated by old masters, such as Domenikos Theotokopoulos, also known as El Greco, Pierro Della Franceska and Albrecht Dürer, as evidenced by some of his poems dedicated to them.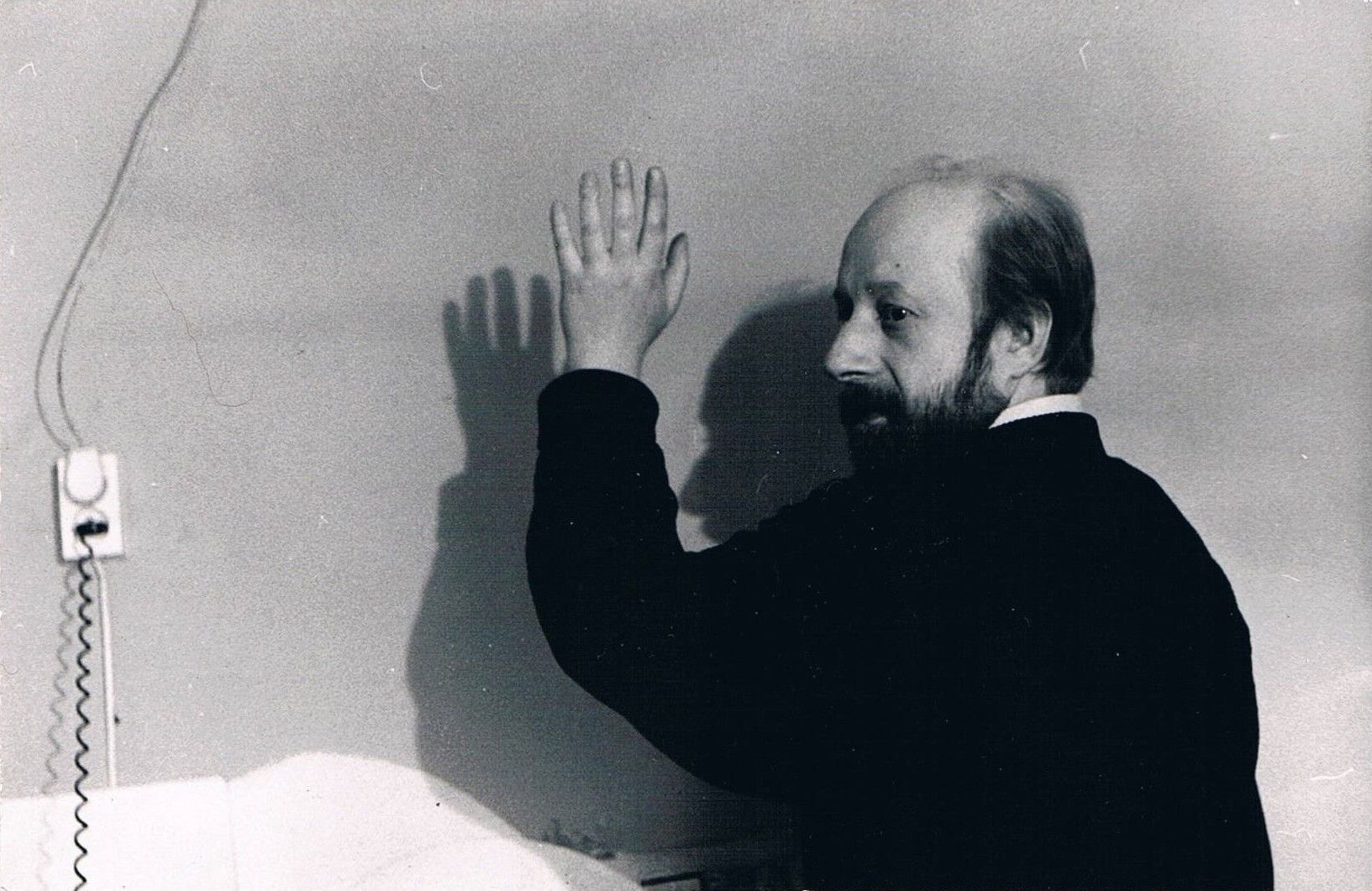 Józef Sowada (1956–1997)  was born in Gorzyce Śląskie. He held an honour's degree from the Department of Ceramics and Glass of the University of Art in Wrocław (1976–81). After graduation, he developed an interest in painting.  After a few years working for the Central Association of Handicrafts "Cepelia" (1983–1984), and then as an art teacher in a secondary school in Wodzisław Śląski (1986–1988), he focused entirely on his own work. In the years 1985–1997, he presented his works at many solo and group exhibitions in Poland and abroad; and participated in numerous painting competitions. He was a member of the Association of Polish Artists. He left behind an impressive ouvre of over 400 paintings. Józef Sowada developed his own original style of painting which was close to abstractionism. In his paintings, he used simple, but very meaningful symbols such as a circle, triangle or arch.

The artist also pursed graphic design, wrote poems and essays which were published in the local magazines, and created unique ceramic works. 

 
Petr Ligocký was born in 1990. He is a PhD student at the University of Ostrava, Czech Republic. In his academic work, he deals with the works of the so-called cursed poets of the 20th-century from Poland, the Czech Republic and Russia. Since 2016, he has been a member of the editorial staff of the Ostrava-based publishing house Protimluv. He worked for two years as a teacher of the Czech language and literature at the University of Technology and Humanities in Bielsko-Biała. He writes poems and stories. He published in many cultural and literary magazines. He lives in Bohumin (Czech Republic).

 
Galeria Bielska BWA, Cafe Club Aquarium
The exhibition runs from 5 February to 1 March, 2020.


Accompanying the exhibition is the album Talents and Passions – Publication of Art Works by Józef Sowada which has been released on the initiative of the artist's family. The publication was financed from European Union funds.