Paintings by a Tychy-based painter inspired by the Mediterranean climate.
Azzurro isla, Big Blue, Golden River, I Dreamt of that Night under the Stars – the titles of the works painted with acrylic on canvas speak for themselves. The artist drew inspiration from the colour and aura typical of Mediterranean countries.

Paulina Niemczyk:
After one of my pilgrimages to Italy, my parents brought me back a little miracle, a glass pendant in shades of blue. Beautiful and delicate, evoking the blue of the water and the clarity of the sky. I have never parted with the pendant since I received it. I treat it as a lucky charm, perhaps because it was a gift from the heart; an amulet woven from Murano glass, which inspired me to create paintings in a Mediterranean climate.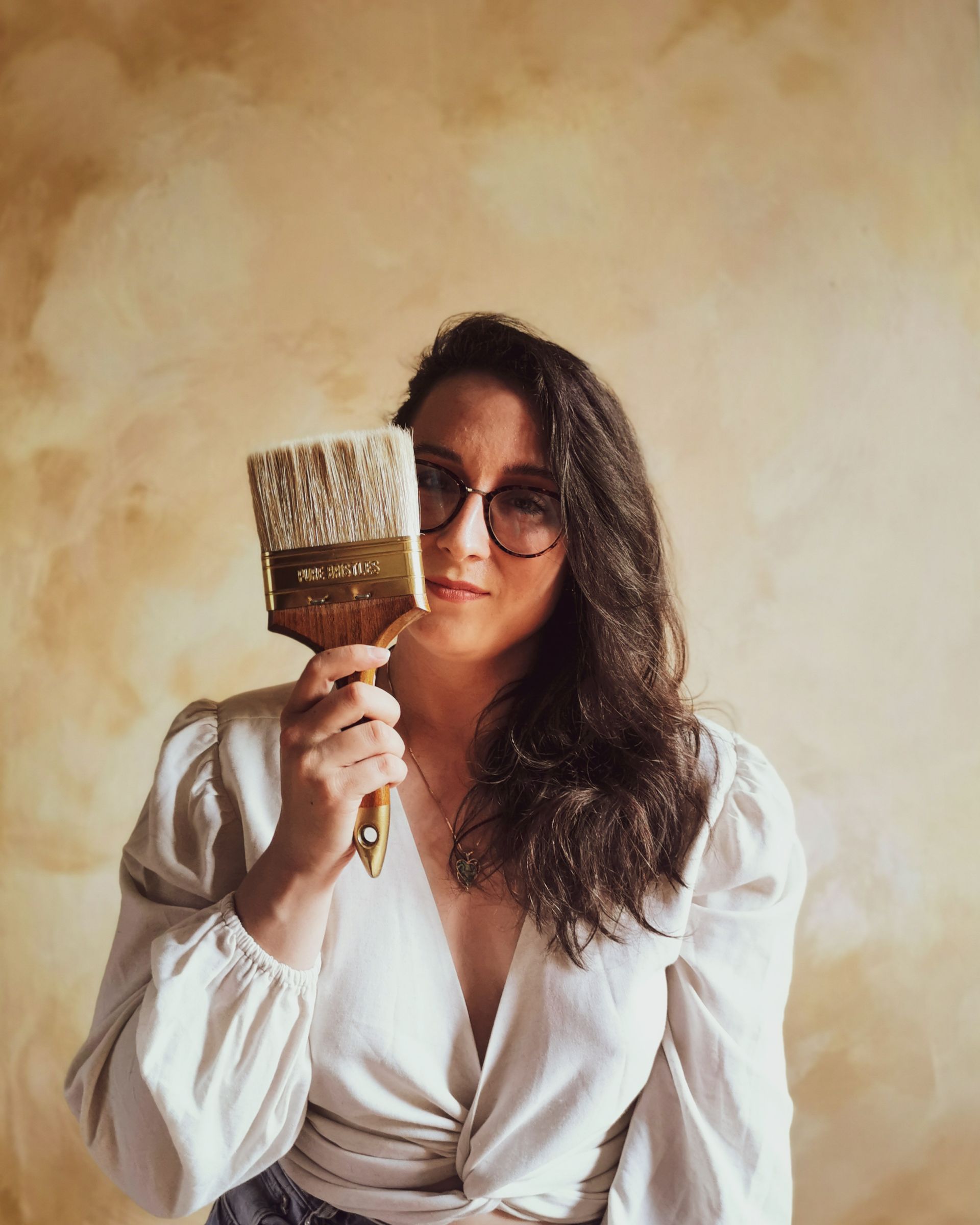 Paulina Niemczyk – painter, artistic educator.
Graduate of the Faculty of Painting at the Jan Matejko Academy of Fine Arts in Kraków (degree in the studio of Prof. Lilla Kulka-Sobkowicz in 2017, minor in the studio of Dr. Mateusz Otręba). In 2011, she obtained a diploma as a clothing designer at the Kraków Artistic Schools. Three-time scholarship holder of the Rector of the Academy of Fine Arts in Kraków in 2014-2017 (scholarships for the best students).
She works in painting, drawing, artistic textiles, photography, creating objects and installations, organising exhibitions and projects. She has participated in about 50 exhibitions and group shows at home and abroad. In her work she draws inspiration from nature, architecture and travel. She is fascinated by foreign cultures and oriental design. Her paintings can be found in private collections in Kraków, Warsaw, Paris, Vienna and Berlin; a collection of works on paper can be seen at the Centre for Contemporary Art – Tichauer Art Gallery in Tychy. In 2021, at the Tychy City Museum, she carried out educational and artistic activities for the local community as part of her original project LACUS. She currently teaches the basics of drawing and painting in private art studios. She lives and works in her hometown, Tychy.

Pictured: Paulina Niemczyk, photo by Maria Wojtecka

Galeria Bielska BWA, Café Club Aquarium
Paulina Niemczyk – Italy, Blue and a Lucky Charm
7–31 January, 2023