The artist searches for hidden potential in everyday objects, redundant or rediscovered, in old newspapers and overheard stories, which she uses for the purposes of her art books.
The new exhibition of works by Paulina Poczęta, a visual artist who works mainly with experimental fabrics, objects and drawings, and as she admits, is "a believer in recycling in art and collector of all things weird". At the exhibition entitled "Manifesto of Impotence", she presents a selection of her art books which are richly illustrated, decorated with words, sentences and poetic lines of pictorial stories which describe the artist's intimate world.
Paulina Poczęta:
"Manifesto of Impotence", which happens to be the title of one of my art books, accurately reflects the atmosphere of the stories contained in the book, with hand-made pictures created with the use of various tools. The stories present mundane events described with unusual collocations – words cut out from old newspapers, stories heard on the grapevine. My work is based on a search for hidden potential in everyday, useless or found materials. The drawings and illustrations in the presented books are often created intuitively and on the spur of the moment. By the act of drawing, I celebrate the emotions that accompany these moments. The narrative of individual images, pages folded harmoniously, follows its own rhythm and develops in the natural pace of life – each new event presented on a separate page. This is a pictorial story of an intimate life, an edition of memories filtered with cropped self-portraits and adorned with poetics. This is everyday life recycled and an accurate illustration of individual episodes in my private world.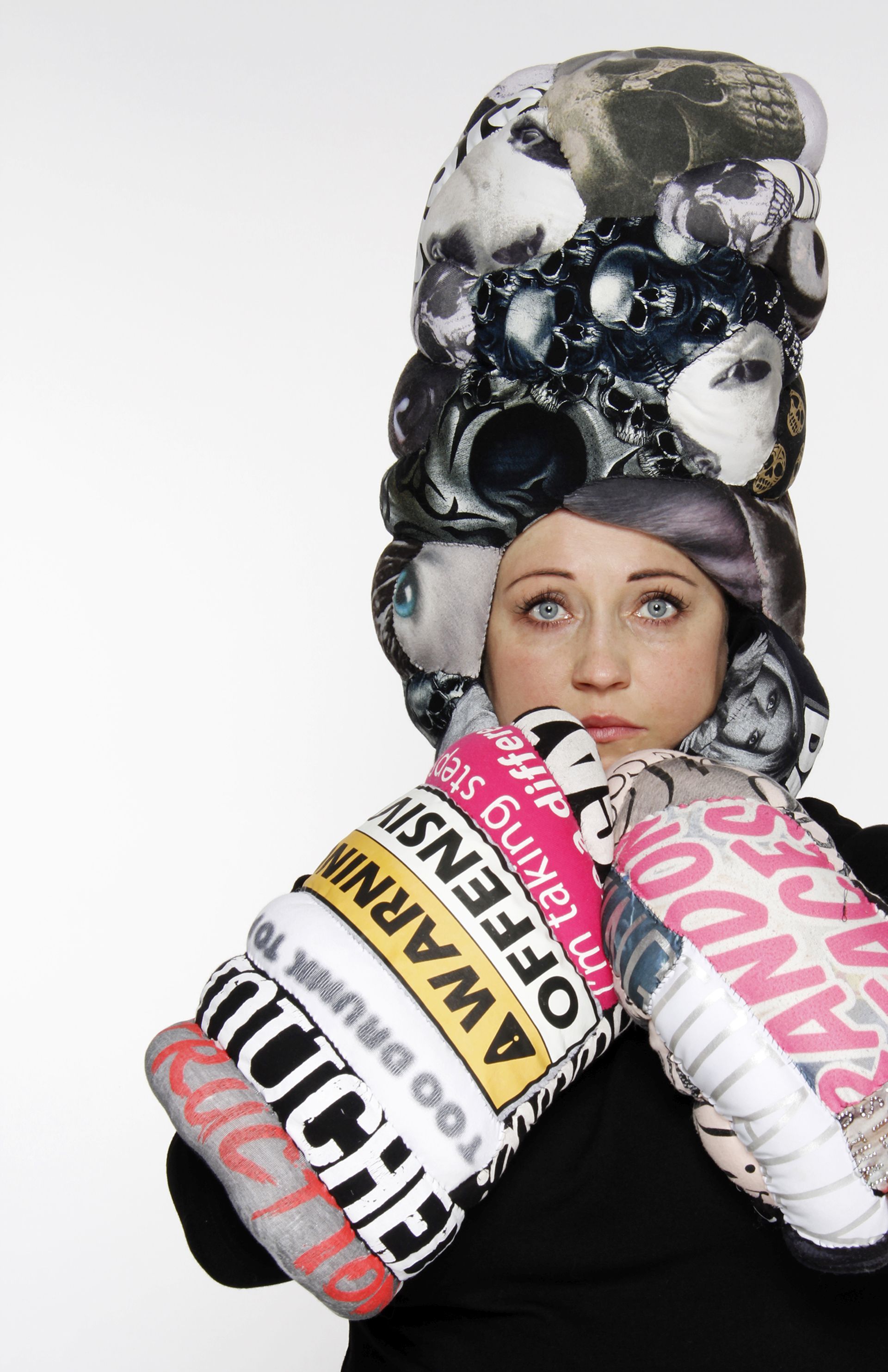 Paulina Poczęta – born in 1980 in Zawiercie. A graduate of the Art Institute at the Faculty of Arts in Cieszyn at the University of Silesia in Katowice (2005). In 2013, she received a PhD in fine arts.
Since 2007, she has been employed at her alma mater; she teaches drawing classes, and runs her own Studio of Unique Activities which she established in 2017.
She has presented her work at over 20 solo and about 100 group exhibitions in Poland and abroad. Honourable mention at the 5th International Drawing Competition in Wrocław (2012). Second Prize at the 8th International Miniature Biennale in Częstochowa (2014), First Prize at the 29th National Exhibition of the Work of Art Teachers (2014) and the Special Prize at the 18th Open International Satirical Drawing Competition - Zielona Góra 2016. Participant of the Festival of Visual Arts in Bielsko-Biała (in 2011, 2014 and 2018).
She lives in Bielsko-Biała.


Paulina Poczęta: – Creative expression helps me to reach what is deep within me and what shapes me. My artistic interventions appear where the relations between nature and culture, between that which is innate and that which is acquired and instilled in me, are redefined. I create works with the use of experimental fabric, objects and drawings. I am a great enthusiast of recycling in art and a collector of all things weird. I work on the basis of found objects, everyday materials, analogue and digital photographs.
______________________________________________________________________________________
Galeria Bielska BWA, Café Club Aquarium
Opening: Wednesday, 7 October, 2020, 6pm
On the day of the opening, the artist will create a chalk mural on a wall of Café Club Aquarium.
The exhibition runs from 7 October to 19 November, 2020.

View photos of works classified into series on the artist's blog: Paulina Poczęta from Chruszczobród >>

Read about the exhibition of works by Paulina Poczęta "Petite Mornings, Beautiful Twilights" at Galeria Bielska BWA (2–25 February, 2018) >>
The opening