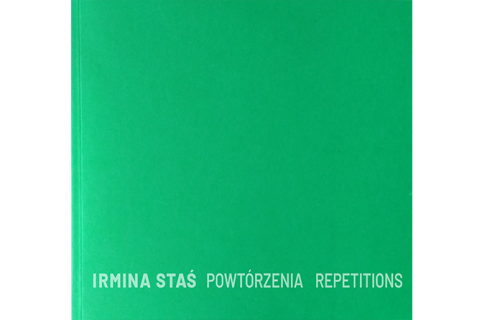 Polish-English catalog of the exhibition "Repetitions" includes an essay by Karol Sienkiewicz on the work of Irmina Staś and colorful illustrations – 20 reproductions of works and 13 photos from the exhibition.
The catalog opens by Karol Sienkiewicz's essay on the latest paintings by Irmina Staś, shown at the exhibition at the Bielska BWA Gallery from March 19 to May 27, 2021.
The inside pages of the catalog were printed on high-quality ecological Munken Polar paper, while the cover is made from two layers of colored papers – green outside and red inside, which refers to the colors of Irmina Staś's paintings in the series "Chlorophyll and blood" and "Cross-sections" .
Read about tehhe exhibition >>
See the pictures >>
______________________________________________
Publisher: Bielska BWA Gallery, 2021
Text: Karol Sienkiewicz
Translation: Jaroslaw Fejdych
Proofreading: Barbara Swadźba
Reproductions of works: Norbert Piwowarczyk
Photos from the exhibition: Krzysztof Morcinek
Graphic design and typesetting: Lucyna Wylon
Format: 215 x 205 mm, 60 pages
Print run: 200 copies
Printed by: Know-How, Kraków