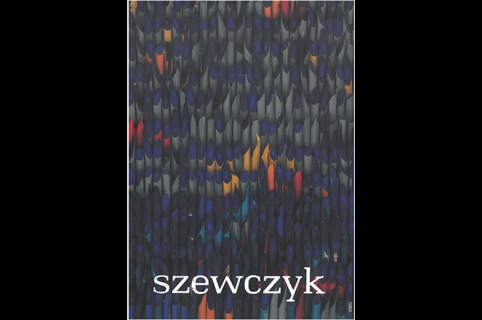 Polish-English catalog accompanying the exhibition of the same title, contains photos from the exhibition and reproductions of works, as well as critical texts by Tadeusz Sławek, Krystyna Pasterczyk, Jaromir Jedliński and Jan Trzupek, and the curator - Krzysztof Morcinek.
The retrospective exhibition of the legendary Silesian artist was presented at Galeria Bielska BWA from September 9 to October 30, 2022.
Read more >>

The exhibition and the catalog were co-financed by the Minister of Culture and National Heritage from the Fund for the Promotion of Culture.

Curator: Krzysztof Morcinek
Publisher: Galeria Bielska BWA, 2022
Concept and graphic design of the catalogue: Krzysztof Morcinek
Editor: Janusz Legoń
Translation and proofreading: Jarosław Fejdych
Photos from the exhibition and reproductions: Krzysztof Morcinek, Dariusz Buławski, Kamil Kowalski, Marek Gardulski, Marek Pawłowski, Izabela Izdebska, Janina Ciupek, Piotr Ziętek
Format: 26 x 21 cm, semi-hard cover, 192 pages
Print run: 500 copies
Printed by: Dimograf, Bielsko-Biała